University of Malakand BS Provincial Evening Merit List 2023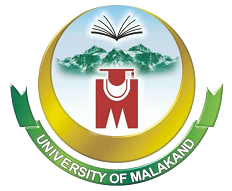 The University of Malakand UOM, nestled amidst the picturesque landscapes of Malakand, continues to be a beacon of academic excellence. As the institution gears up for the admissions cycle in 2023, the much-anticipated UOM BS Merit List 2023 has become the focal point for aspiring students.
One notable aspect of the UOM Admission 2023 process is the inclusion of the Evening Shift Admission - Provisional Merit List, offering students a flexible schedule to pursue higher education. The evening shift accommodates diverse academic interests, as reflected in the various disciplines covered by the merit lists.
Discipline-wise, the Merit List Political Science Evening opens doors for those with a passion for understanding political systems and dynamics. Simultaneously, the Merit List Islamic Studies Evening caters to individuals seeking a profound understanding of Islamic principles and theology.
For those inclined towards numbers and data analysis, the Merit List Statistic Evening and Merit List Economics Evening provide opportunities to delve into the world of quantitative analysis and economic theories. Meanwhile, the Merit List Computer Science Evening and Merit List Information Technology Evening beckon students interested in the ever-evolving realm of technology.
The UOM Merit List 2023 extend their reach to the realm of natural sciences, with Merit List Physics Evening, Merit List Mathematics Evening, and Merit List Chemistry Evening offering pathways for aspiring physicists, mathematicians, and chemists.
The linguistic and cultural dimensions find representation in the Merit List English Evening and Merit List Pashto Evening, catering to students with a flair for language and literature.
As the university opens its doors for the UOM Admission 2023, the merit lists serve as a compass guiding students toward their academic destinations. The diverse array of disciplines in the evening shift exemplifies the commitment of the University of Malakand to fostering a dynamic and inclusive learning environment.
University of Malakand BS Provincial Evening Merit List 2023
University of Malakand
Add a Comment
Comments will be shown after admin approval.
Spam comments will not be approved at all.