University of Narowal BS Mphil 3rd and 1st Merit List 2023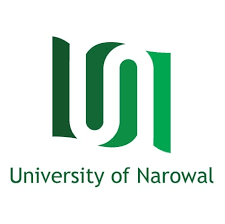 The
University of Narowal UON
is making waves once again in the academic arena with the release of its highly anticipated Merit List for the year 2023. As thousands of aspiring students await their fate, the
UON Merit List 2023
has become the focal point of discussions, and rightly so. This year, the university has released the
3rd Merit Lists for BS Morning and MPhil Programs
, as well as the
1st Merit Lists for BS Self-Support Programs
, adding an element of suspense and excitement to the academic journey of countless students.
UON Merit List 2023:
The
Merit Lists
at UON have always been a testament to the institutions commitment to academic excellence. They are the culmination of rigorous evaluation processes, where students are selected based on their academic achievements and potential. The
UON BS MPhil 3rd Merit List 2023
continues this tradition, recognizing the brightest minds who will contribute to the universitys legacy of success.
BS Morning and MPhil Programs: The 3rd Merit Lists
For those vying for a spot in the BS Morning and MPhil Programs, the release of the 3rd Merit Lists is a critical juncture. These lists represent the final step in the selection process, as students who meet the stringent criteria find their names among the chosen few. The UON Merit List 2023 for these programs showcases the universitys dedication to ensuring that only the best and most capable individuals join its ranks.
BS Self-Support Programs: The 1st Merit Lists
Meanwhile, the UON 1st Merit Lists for BS Self-Support Programs 2023 open a new chapter for aspiring students looking to carve their path in academia. These programs offer a unique opportunity for students to pursue their dreams while accommodating their financial constraints. The UON Merit List 2023 for these programs underscores the universitys commitment to inclusivity, making quality education accessible to a broader spectrum of students.
The University of Narowals Merit List 2023 is a testament to its unwavering dedication to academic excellence and inclusivity. Whether youre aiming for a spot in the BS Morning, MPhil Programs, or BS Self-Support Programs, UONs merit lists symbolize the realization of dreams and aspirations. As the university continues to shape the future of countless students, these merit lists remain a beacon of hope and a reminder that excellence knows no bounds at UON.
UNIVERSITY OF NAROWAL
Add a Comment
Comments will be shown after admin approval.
Spam comments will not be approved at all.