UHS BSc Hons MIT Supply Practical Exam 2021 Schedule 2022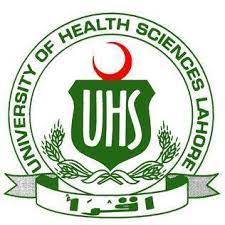 University of Health Sciences UHS Lahore
Examinations Section is apprising to the
concerned
students who are enrolled in Third Professional BSc Hons Medical Imaging Technology Revised Scheme Session 2015-2016 onward and
getting
ready to appear in Supplementary Practical Examination 2021 that UHS Lahore is going to settle their UHS Lahore Supplementary Examination 2021 for the students who got compart in previous exam. For conduction of UHS BSc Hons MIT Supply Practical Exam 2021. UHS Lahore has announced the
UHS BSc Hons MIT Supply Practical Exam 2021 Schedule 2022.
Students shall be noted down that they have to bring their Roll Number Slip with them for their identification and they should follow
UHS Third Prof BSc Hons MIT Practical Supply Exam Datesheet 2022
from September 13, 2022. Reporting time is 09:00 am. Without University ID Cards students will be not be allowed to sit in the examination and no late comer should be allowed to sit in the Exams.
Click here to view UHS BSc Hons MIT Supply Practical Exam 2021 Schedule 2022
UHS BSc Hons MIT Supply Practical Exam 2021 Schedule 2022
University of Health Sciences Lahore Courses Admissions 2022
University of Health Sciences Lahore
10th Class Date Sheet 2022