SIMS SIUT PGTP Admission 2024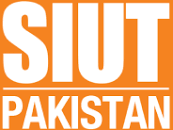 The Sindh Institute of Urology & Transplantation SIUT
stands tall as a beacon of exceptional medical care and education, established under the Sindh Provincial Assembly
Act 2009
. As a pioneering institution in Pakistan, SIUT offers a spectrum of specialized healthcare services and educational programs, inviting aspiring medical graduates to its esteemed
Postgraduate Training Programs
PGTP for the January 2024 session.
Renowned for its 1500-bed tertiary healthcare facility providing specialized treatment for renal, liver, and associated ailments free of cost, SIUT extends its offerings to advanced medical education in specialized areas.
The institution invites applications for various Fellowship FCPS and Membership MCPS programs recognized by the College of Physicians and Surgeons Pakistan CPSP. These programs encompass diverse medical fields like Urology, Nephrology, Gastroenterology, Anaesthesiology, Diagnostic Radiology, General Surgery, and more.
Eligibility criteria range from FCPS-Part-I requirements to specific experience in relevant fields, ensuring comprehensive training for future medical professionals. Additionally, SIUT presents MS and MD programs in Urology, Nephrology, Gastroenterology, and Pulmonology, fostering a five-year educational journey for medical graduates seeking specialization.
The institution boasts a competitive stipend, benefits, and an exemplary teaching environment fostering professional development.
Prospective candidates are encouraged to apply online before the deadline on December 4, 2023. Notably, submissions through email or in person wont be considered.
Admission
relies on stringent entry-test criteria, followed by in-person interviews for successful candidates. For further details, contact the Admissions Office at SIUT, located at the Hanifa Suleman Dawood Oncology Centre, SIUT, Karachi. Elevate your medical career with SIUTs PGTP Admissions 2024, a gateway to excellence in medical education and practice.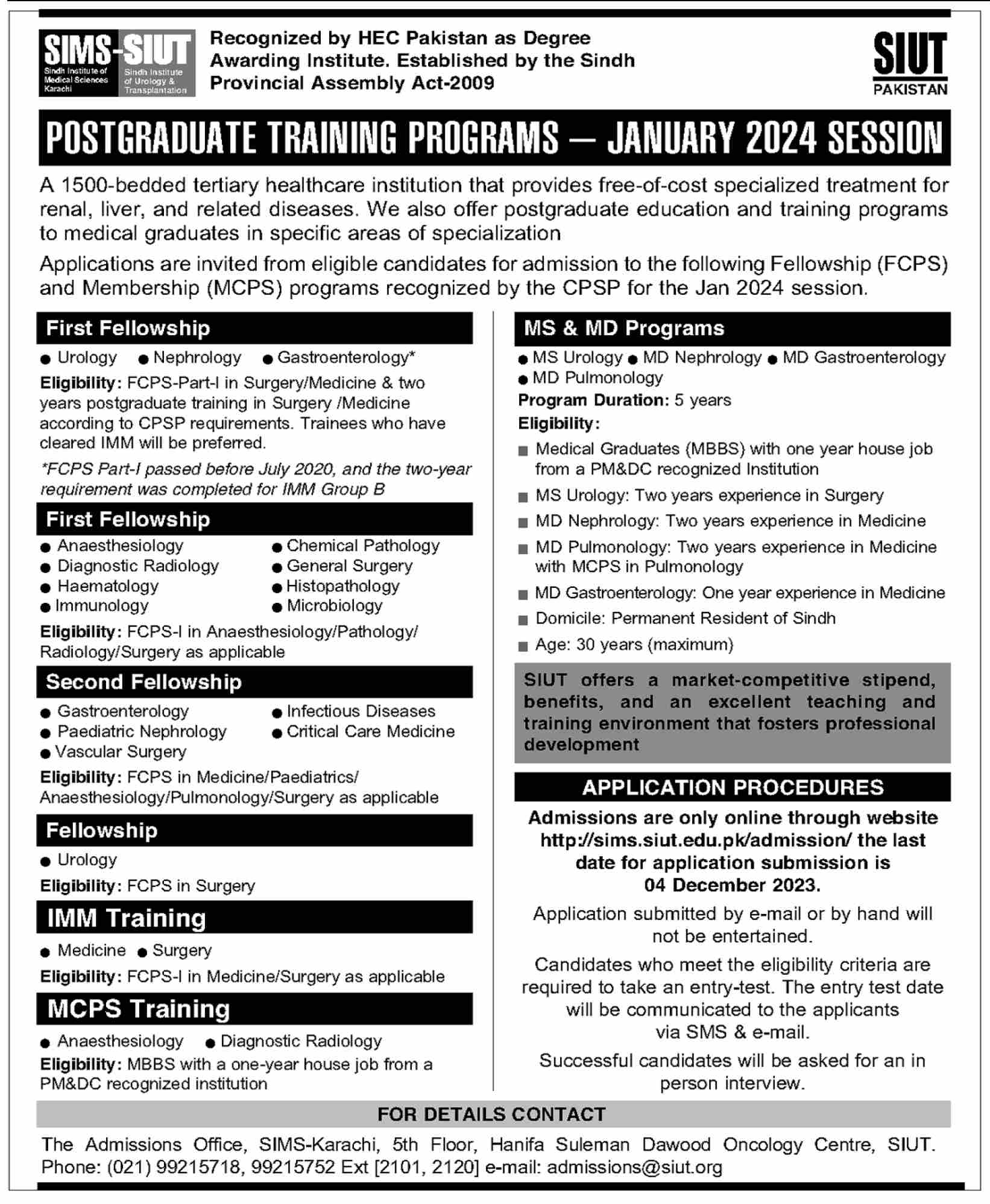 The Sindh Institute of Urology and Transplantation SIUT
Add a Comment
Comments will be shown after admin approval.
Spam comments will not be approved at all.