UVAS MPhil PhD MBBT Date Sheet 2023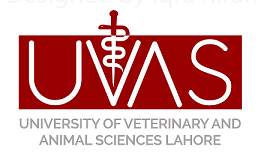 The
University of Veterinary & Animal Sciences UVAS
in Lahore stands as a beacon of academic excellence in the field of veterinary and animal sciences. Established with a commitment to advancing knowledge and fostering innovation, UVAS has consistently striven to provide a conducive environment for learning and research. Among its numerous offerings, the postgraduate programs at
UVAS
take center stage, empowering students to delve deeper into specialized fields such as Biochemistry,
MBBt Molecular Biology and Biotechnology
, and Environmental Sciences.
Date Sheet Unveiled:
For students enrolled in the postgraduate programs at
UVAS Date Sheet 2023
, the eagerly anticipated
date sheets
serve as a roadmap to success. These documents, meticulously crafted by the university, outline the schedule for examinations, allowing students to plan and prepare effectively. The importance of the date sheet cannot be overstated, as it not only ensures a smooth examination process but also reflects UVASs commitment to transparency and academic integrity.
M.Phil & Ph.D Biochemistry:
In the realm of Biochemistry, UVAS offers M.Phil and Ph.D. programs that delve into the intricacies of molecular processes. The date sheet for these programs becomes a crucial tool for students, enabling them to align their study schedules and revisions with the upcoming examinations. From understanding metabolic pathways to exploring the latest advancements in molecular research, UVASs Biochemistry programs equip students with the knowledge and skills needed to make significant contributions to the field.


M.Phil & Ph.D MBBt:
The MBBt programs at UVAS cater to individuals passionate about bridging the gap between biology and technology. The date sheet for these programs is a vital resource, allowing students to organize their time efficiently and focus on mastering cutting-edge techniques in molecular biology and biotechnology. UVAS M.Phil & Ph.D MBBt Date Sheet 2023 ensures that students in these programs are well-prepared for the challenges and opportunities that lie ahead in the dynamic field of biotechnology.


MPhil Environmental Sciences:
In the UVAS MPhil Environmental Sciences Date Sheet 2023 program, UVAS nurtures individuals committed to understanding and addressing environmental challenges. The date sheet for this program is a strategic tool that empowers students to balance their research pursuits with exam preparations. By providing a clear timeline, UVAS Mphil M.Phil & Ph.D Biochemistry Date Sheet 2023 enables students to explore solutions to environmental issues while excelling in their academic endeavors.
In conclusion, the University of Veterinary & Animal Sciences, Lahore, not only offers exceptional postgraduate programs but also ensures a well-organized examination process through thoughtfully crafted date sheets. These documents, catering to programs like M.Phil & Ph.D Biochemistry, MBBt, and MPhil Environmental Sciences, underscore UVASs dedication to fostering academic excellence and producing graduates ready to make a positive impact in their respective fields.
UVAS MPhil PhD MBBT Date Sheet 2023
UVAS MPhil PhD MBBT Date Sheet 2023
UVAS MPhil PhD MBBT Date Sheet 2023
University of Veterinary and Animal Sciences UVAS
Add a Comment
Comments will be shown after admin approval.
Spam comments will not be approved at all.