UHS First Prof BDS Annual Exam Date Sheet 2022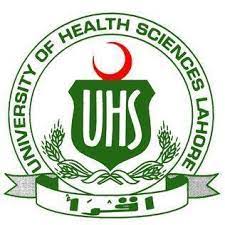 University of Health Sciences UHS Lahore
Examinations Section has been intended to start the UHS Lahore First Professional BDS Annual Examination 2022. For
commencement
of exam UHS Lahore has prepared the
UHS First Prof BDS Annual Exam Datesheet 2022.
Students appearing in UHS Lahore BDS Annual Examination 2022 are advised to start their preparation in best way so they they can achieve better
grade
and marks. UHS Lahore First Professional BDS Exam 2022 is decided to be held in the month of January 2023. By following on
UHS First Prof BDS Exam Datesheet 2022
. students make sure their presence in physical manner in UHS Lahore BDS Annual Exam 2022 from January 24, 2023. Exam will be started in second shift at 1:30 pm. Students need to forward their examination admission forms with single fee January 05, 2023, with double fee till January 12, 2023.
View UHS First Prof BDS Annual Exam Date Sheet 2022 here
UHS First Prof BDS Annual Exam Date Sheet 2022
University of Health Sciences Lahore Courses Admissions 2022
University of Health Sciences Lahore
10th Class Date Sheet 2022