SZABUL Undergraduate HEC Merit Cum Need Based Scholarship 2023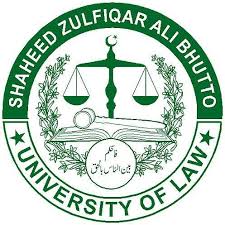 Education is the cornerstone of progress, and ensuring access to quality education for all is a noble pursuit. In this endeavor,
Shaheed Zulfiqar Ali Bhutto University of Law
SZABUL
stands at the forefront, offering a golden opportunity through the
SZABUL Scholarship 2023
. This initiative aims to empower students and make higher education more accessible, especially for those facing financial constraints.
The Higher Education Commission of Pakistan HEC has initiated Phase III of the Pakistan Merit Cum Need-Based Scholarships 2023, and SZABUL is actively participating in this program. Undergraduate students who enrolled in Fall 2022 and onwards are eligible to apply for this prestigious scholarship.
To kickstart your journey towards educational empowerment, aspiring scholars can easily download the application forms from SZABULs official website, or its Official FB Page. The application deadline for this opportunity is set for October 25, 2023, so mark your calendars and gather your documents.
The
HEC Pakistan Merit Cum Need-Based Scholarships 2023
are a testament to the commitment of both the government and educational institutions to make higher education affordable and inclusive. These
Scholarship
are designed to provide financial assistance to deserving students who exhibit both academic excellence and a genuine need for support.
One of the distinguishing features of the SZABUL HEC Merit Cum Need-Based Scholarship 2023 is its focus on merit and need-based criteria. This ensures that talented students who might otherwise be held back due to financial limitations can pursue their dreams without hindrance. It is a stride towards creating a level playing field in the realm of education.
Education is not just about acquiring knowledge; its about transforming lives, fostering growth, and building a brighter future for individuals and the nation as a whole. SZABULs active participation in Phase III of the HEC Pakistan Merit Cum Need-Based Scholarships is a commendable step towards achieving these objectives.
In conclusion, the SZABUL HEC Scholarship 2023 is a beacon of hope for students seeking higher education but facing financial challenges. It epitomizes the commitment of SZABUL and the HEC to nurture talent and promote inclusivity in education. As the deadline approaches, aspiring scholars should seize this opportunity to embark on their educational journey with confidence and ambition. Its not just a scholarship; its a transformative opportunity that can shape the future of Pakistan.
SZABUL Undergraduate HEC Merit Cum Need Based Scholarship 2023
SHAHEED ZULFIQAR ALI BHUTTO UNIVERSITY OF LAW
Add a Comment
Comments will be shown after admin approval.
Spam comments will not be approved at all.