Dow University DUHS MDCAT Test 2023 Answer Key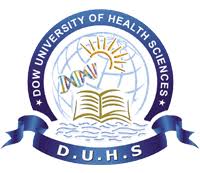 In the realm of medical education, the
DOW University of Health Sciences DUHS
stands as a beacon of excellence, providing a nurturing environment for aspiring healthcare professionals. As the academic year unfolds, students are eagerly awaiting the
DUHS Result 2023
, a pivotal moment that will shape their future in the medical field.
The buzz surrounding the
MDCAT 2023
has been palpable, with students across the nation preparing rigorously for this challenging examination. The anticipation is not just about the test itself but also about the unveiling of the much-awaited DUHS Result 2023. This outcome will determine the next chapter for countless aspiring doctors and healthcare practitioners.
In the aftermath of MDCAT 2023, the collective focus shifts to the DUHS MDCAT 2023 ANSWER KEYS, a guide to deciphering the intricacies of the examination. The answers hold the key to understanding ones performance and bridging the gap between aspiration and achievement.
The MDCAT 2023 ANSWER KEYS are categorized by color-coded codes, each representing a unique set of responses:


Code No: A Yellow Answers KEY: A beacon of hope for those who navigated the yellow-coded questions with precision and accuracy. These answers are the stepping stones toward success in the medical domain.



Code No: B Green Answers KEY: The green-coded answers hold the secrets to excellence for those who tackled the challenges presented by this set of questions. A green key may unlock the doors to a promising medical career.



Code No: C White Answers KEY: White, often associated with purity, signifies the clarity of thought and understanding required to excel in the MDCAT 2023. The white-coded answers are the pathway to a future adorned with medical knowledge.



Code No: D Blue Answers KEY: Blue, the color of depth and stability, characterizes the answers that delve into the profound realms of medical concepts. A blue key may lead students toward a steadfast journey in healthcare education.



Code No: E Pink Answers KEY: The pink-coded answers represent the softer nuances of medical knowledge. Those who adeptly navigate through this spectrum may find their path adorned with the hues of success.


In conclusion, the amalgamation of DUHS Result 2023 and MDCAT 2023 ANSWER KEYS creates a narrative of determination, perseverance, and the pursuit of knowledge. As aspiring healthcare professionals eagerly await their fate, DUHS remains a cornerstone institution, guiding students towards a future illuminated by the beacon of medical expertise.
Dow University DUHS MDCAT Test 2023 Answer Key
Dow University DUHS MDCAT Test 2023 Answer Key
Dow University DUHS MDCAT Test 2023 Answer Key
Dow University DUHS MDCAT Test 2023 Answer Key
Dow University DUHS MDCAT Test 2023 Answer Key
Dow University of Health Sciences
Add a Comment
Comments will be shown after admin approval.
Spam comments will not be approved at all.