College of Medical Technology PIMS BS Admissions 2024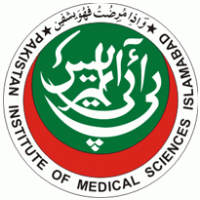 The
College of Medical Sciences PIMS Islamabad
is gearing up for its 2024 admissions, marking a significant milestone in the pursuit of excellence in
medical education
. Aspiring candidates are encouraged to mark their calendars as the
admission
interviews are scheduled for December 6, 2023, providing a crucial opportunity for prospective students to showcase their passion and commitment to a career in the medical field.
With the admission last date set for November 28, 2023, candidates are advised to submit their applications well in advance to ensure they dont miss out on this pivotal step towards a future in medical sciences. The College of Medical Sciences is renowned for its commitment to academic rigor and nurturing future healthcare professionals.
The focus of the upcoming admissions is on Bachelor of Science BS programs in Medical Laboratory Technology, Medical Imaging Technology, Optometry Technology, Anesthesia Technology, Dental Technology, Cardiovascular Technology, reflecting the institutions dedication to providing a comprehensive and contemporary curriculum. This program serves as the foundation for students aspiring to pursue various specializations within the medical field, fostering a holistic approach to healthcare education.
The admission process at
PIMS Islamabad
is designed to identify candidates with not only academic excellence but also a genuine passion for serving in the
medical profession
. The interviews, scheduled for December 6, 2023, will play a pivotal role in selecting individuals who not only meet the academic criteria but also possess the qualities essential for a successful career in the medical sciences.
Prospective students are encouraged to gather all necessary documents and submit their applications by the stipulated deadline, maximizing their chances of securing a coveted spot in the
College of Medical Sciences
. The institutions commitment to quality education and producing competent healthcare professionals makes the 2024 admissions a gateway to a promising and fulfilling career in the ever-evolving field of medical sciences.

PIMS College of Nursing Islamabad Courses Admissions 2023
PIMS College of Nursing Islamabad
Add a Comment
Comments will be shown after admin approval.
Spam comments will not be approved at all.