Bahawalpur Paramedical & Pharmacy College Admissions 2024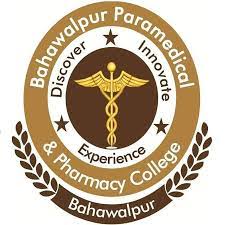 Bahawalpur Paramedical & Pharmacy College is set to open its doors for admissions in 2024, offering a gateway to a diverse array of paramedical courses. The admission classes for the upcoming academic session will focus on programs such as Pharmacy Technician, Dispenser, Medical Laboratory Technology, Operation Theater Technology, and X-Ray Technology. This expansive selection reflects the colleges commitment to providing comprehensive education in the field of paramedicine.
Prospective students keen on pursuing a career in healthcare are encouraged to explore these specialized paramedical courses, each designed to equip individuals with the skills and knowledge necessary for specific roles within the healthcare system. Whether aspiring to work in pharmacy services, laboratory diagnostics, operation theaters, or radiology, the colleges curriculum is tailored to meet the demands of these critical healthcare disciplines.
The Bahawalpur Paramedical & Pharmacy Colleges 2024 admissions signify an opportunity for aspiring healthcare professionals to embark on a journey of education and skill development in a thriving academic environment. This institutions commitment to offering specialized paramedical courses ensures that students are well-prepared for the dynamic and essential roles they will play in the healthcare sector.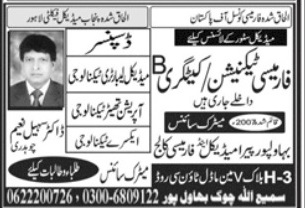 Bahawalpur Paramedical and Pharmacy College Courses Admissions 2023
Bahawalpur Paramedical and Pharmacy College
Add a Comment
Comments will be shown after admin approval.
Spam comments will not be approved at all.