University of Health Sciences BS MS MPhil admission 2023

University of Health Sciences Lahore: A Gateway to Infinite Possibilities in Healthcare Education
The
University of Health Sciences Lahore
UHS stands as a beacon of excellence in the realm of healthcare education, providing aspiring students with an array of academic opportunities. As the admissions for the year 2023 open,
UHS
invites candidates to explore the infinite possibilities it offers in the field of health sciences.
Diverse Degree Programs: UHS boasts a comprehensive range of programs spanning over five years, catering to various disciplines critical in the healthcare sector. Recognized by the Pakistan Council of Architects and Town Planners PCATP, these programs include Business, Commerce, Accounting and Finance, English, and more.
Weekend Programs for Working Professionals: Understanding the demands of working professionals, UHS offers Associate Degree Programs ADP with classes on weekends. This initiative allows individuals engaged in their professions to pursue higher education in Computer Science, Information Technology, and other fields.
Advanced Degrees and Specializations:
For those seeking advanced degrees, UHS offers
Masters and MPhil programs
in diverse fields, including Psychology, Fine Arts, Education, Mass Communication, and others. The universitys commitment to excellence is evident in the variety of programs designed to meet the evolving needs of the healthcare and allied sectors.
State-of-the-Art Facilities and Accreditation: Being the largest educational institution in Southern Punjab, UHS is accredited by the Government of Punjab and the Higher Education Commission HEC. The institute prides itself on providing quality education with state-of-the-art facilities, ensuring a conducive environment for learning and research.
Scholarship Opportunities: To facilitate deserving students, UHS offers scholarships covering more than 50% of the fees for the academic year 2023. Additionally, financial assistance of up to 30 million rupees is available for undergraduates and MS/MPhil programs. Special consideration is given to students from government, semi-government, and armed forces backgrounds.
Prospective students are encouraged to explore the online application process and visit the campus to discover firsthand the myriad opportunities that the University of Health Sciences Lahore has to offer. With a commitment to academic excellence and a focus on producing skilled professionals for the healthcare industry, UHS continues to be a leading institution in the region.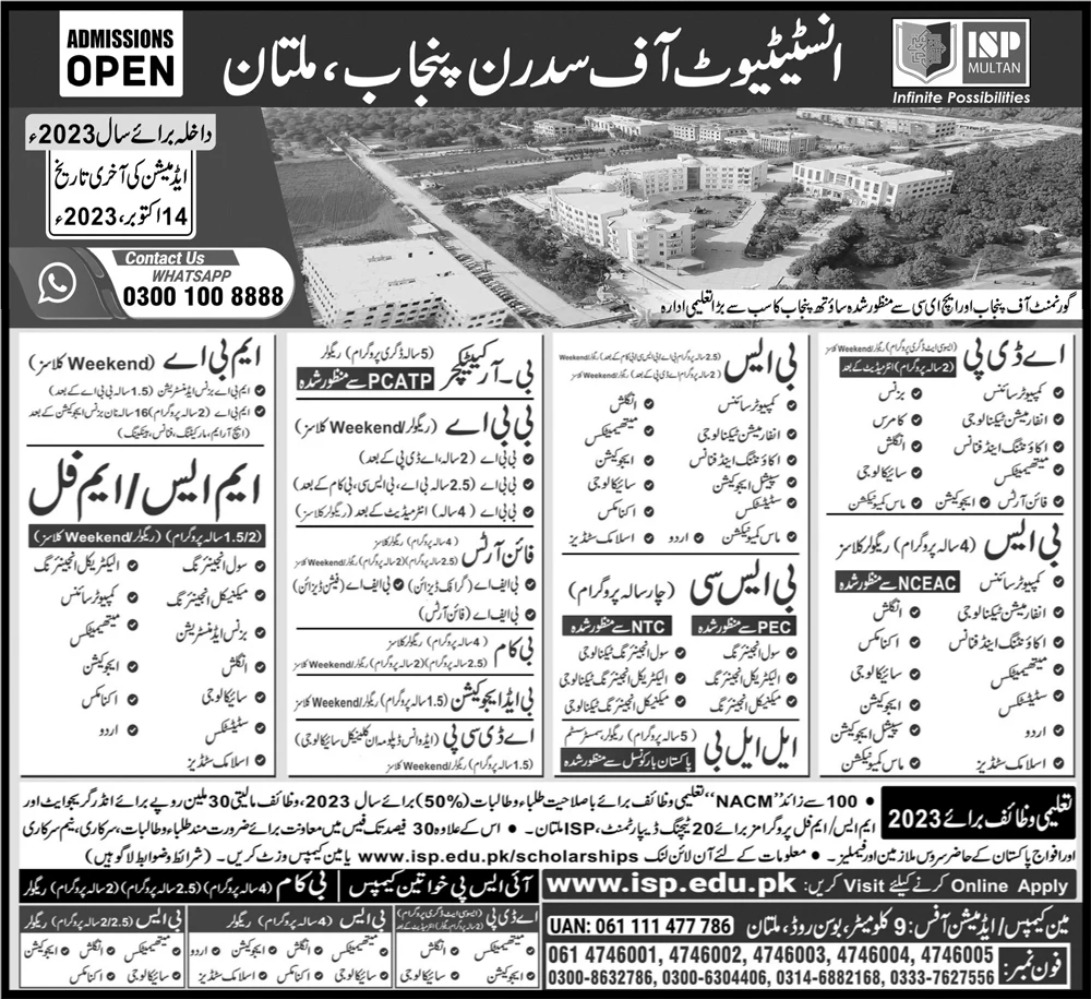 University of Health Sciences Lahore
Add a Comment
Comments will be shown after admin approval.
Spam comments will not be approved at all.