Turkey Diyanet BS & MS Islamic Studies Scholarship 2023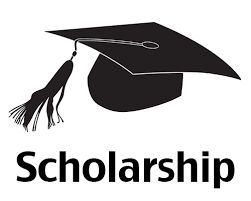 The students, who want to get education in Turkey, they can avail International Theology faculty undergraduate / graduate scholarship, which is
fully funded scholarship
for the foreign students. the main objective of this scholarship is to provide the religious education to the students for the Muslim communities in other countries and they can contribute to need for the religious education Muslim communities. This program helps in providing the education to the students with clear understanding of Islamic religion and Islamic civilization. This program will help in building cultural bridges between Turkiye and relevant societies.
The interested candidates can get the detailed information regarding
Turkey Diyanet BS & MS Islamic Studies Scholarship 2023.
The faculties of Islamic Theology is comprised of three main departments of Islamic Studies, Philosophy and Religious Studies and the students will have to take the courses from these departments. The candidates will submit their application forms by the last date of 28-02-2023.
Turkey Diyanet Islamic studies scholarships covers:
•
Placement of University and department
•
Winter and Summer camps
•
Library, indoor and outdoor sports facilities
Turkey Diyanet Islamic Studies Scholarship Eligibility Criteria
The applicants for Turkey Diyanet Foundation International Islamic Studies Scholarship will have following conditions.
•
Candidates must not be Turkey national
•
The candidates, who lost the Turkiye citizenship for any reason, they cannot apply for international Islamic studies scholarship program.
•
Candidates must be born after 01-01-2002.
•
Candidates must not have any mental or physical health issue, which hinders him to study in Turkiye.
•
To get graduation from high school equal to grade 12 in Turkiye with minimum 70% or be able to graduate in July of relevant year.
•
Students must not face any disciplinary punishments or convictions in their countries.
•
Candidates must not avail break from education for over two years after attending high school.
•
The students, we are student of Turkiye Diyanet Foundation previously, while getting education at any educational level, they can apply, if their scholarship has not ended by the foundation.
•
The students, who are presently studying in Turkiye, they cannot apply for this scholarships scheme.
Applications Evaluation and Interview
The candidates can submit their application forms with necessary documents and their information will be checked to complete the preliminary evaluation process. The candidates are invited to face to face interview in their respective countries and their interviews will be evaluated in following areas.
•
Knowledge of Quran recitation and tajwid.
•
Basic religious knowledge Faith, worship, sirah and ethics
•
Students must have ability of general culture self-expression
•
Awareness of preference


Turkey Diyanet BS & MS Islamic Studies Scholarship 2023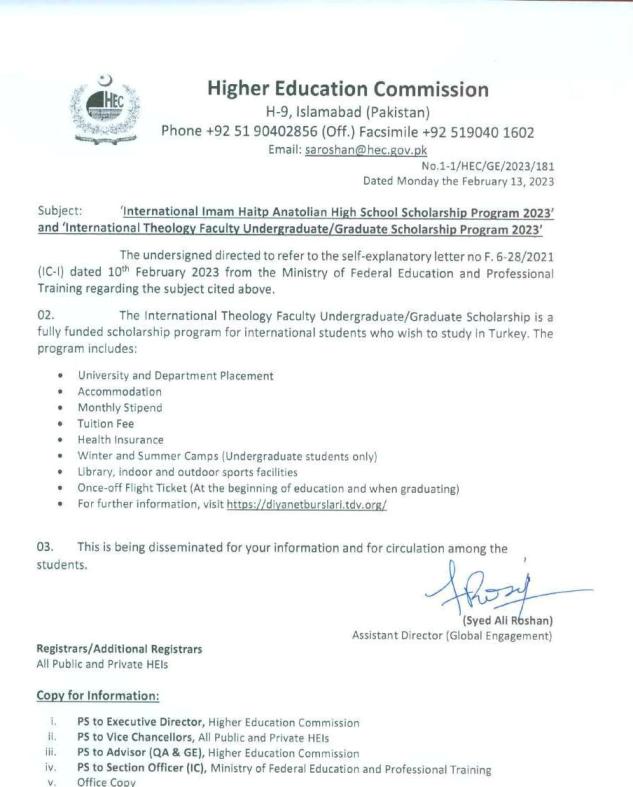 Add a Comment
Comments will be shown after admin approval.
Spam comments will not be approved at all.