TikTok & Edkasa Scholarship Program to 10,000 Students in Sindh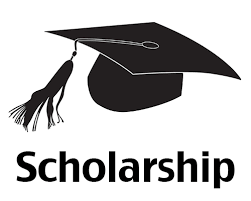 TikTok, in collaboration with edtech startup Edkasa, has joined forces with the
Sindh Education Foundation
SEF to extend the #ExamReady scholarship program to more than 10,000 deserving students in the province. This partnership aims to digitize the learning process and enhance educational outcomes. The signing of the letter of understanding between SEF and Edkasa took place during a ceremony in Karachi. The students can get the latest updates that
TikTok & Edkasa Extend Scholarship Program to 10,000 Students in Sindh.


Earlier in 2022, TikTok, Edkasa, and Lahore University of Management Sciences LUMS introduced #ExamReady, a groundbreaking STEM-focused digital learning program designed to facilitate online and distance education for high school students. This year, the #ExamReady scholarship program was announced, offering online study grants to 18,000 deserving students from all over Pakistan.
The collaboration with the Sindh Education Foundation will promote quality education in disadvantaged areas of Sindh.
Scholarships
will be extended to post-primary students in grades IX to XII in the province. This partnership is part of TikTok and Edkasas ongoing efforts to improve learning outcomes through the use of technology, providing secondary and high school students with a world-class online learning experience through the Edkasa app.


The #ExamReady campaign, created to assist millions of Pakistani students, delivered over 500 educational videos online, covering subjects like Chemistry, Physics, and Mathematics. These videos included study tips and exam hacks, quickly becoming popular among Pakistani students on TikTok. Since its launch, these educational videos have received over 665 million views and nearly 100 million video creations.


Edkasas collaboration with TikTok aligns with the platforms commitment to making a positive impact on the communities it serves. TikToks success has enabled it to create greater value through partnerships with apps like Edkasa, which has garnered over 480,000 downloads.


Multiple testimonials from students and parents have highlighted the value students have gained from the app and TikToks platform, especially for those who have faced challenges in the traditional classroom learning model due to an overloaded system.


Zara Basharat Higgs, Manager of Public Policy Programs and Partnerships for South Asia and Pakistan, stated, We believe that education is a fundamental right, and technology plays an integral role in improving access and outcomes for students. We are proud to partner with Edkasa and the Sindh Education Foundation to extend our #ExamReady scholarship program and provide even more students in disadvantaged areas of Sindh with access to quality education. Through this partnership, we hope to continue making a positive impact on the lives of young people in Pakistan and beyond.


Fahad Tanveer, CEO at Edkasa, expressed gratitude for the strategic support from TikTok and the initiative demonstrated by the Sindh Education Foundation team. He emphasized the potential that lies in making quality education more accessible for children, stating that together, they can unlock this potential and support the learning of students across Sindh through the Edkasa app.
Abdul Kabir Kazi, Managing Director of the Sindh Education Foundation, highlighted the governments efforts to promote and develop education in the province, particularly through Public-Private Partnership initiatives that have benefited around 850,000 students in over 2,600 schools and non-formal education centers across Sindh. He acknowledged the #ExamReady initiative as a high-quality program that provides students with access to premium online content. The partnership has arrived at an opportune time as students prepare for their board exams, offering a platform for further improvement. The inclusion of SAT and entrance exam preparation features has also been well-received by Grade XII students, who are excited about the opportunities it brings.
Add a Comment
Comments will be shown after admin approval.
Spam comments will not be approved at all.