Study in Germany on DAAD Scholarships 2022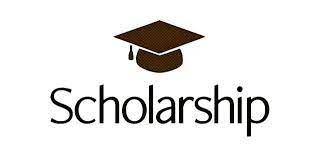 DAAD is one of the largest funding organization of the world, which offers over 100,000 scholarships to German and international students so that they can complete their education in various universities located in Germany. DAAD
scholarships
are offered to the students at
masters
, PhD and postdocs to study and research purposes. Under DAAD Scholarship, every student is awarded monthly stipend and travel allowance.
The students get information regarding Study in Germany on DAAD Scholarships 2022.

The scholarships are offered to foreign students of different countries including Pakistan and they get education in all disciplines with at least two years of professional experience to complete their education at master or postgraduate degree through the state-recognized German University.

DAAD scholarships for study in Germany cover the DAAD scholarships for masters and PhD, which is a fully-funded German Scholarship for international students. This scholarship is covered in the scholarship:
·
861 Euros per month for Masters and 1200 Euros for
doctoral programs
·

Health, accident, personal liability insurance
·

Monthly allowance to accompany family member
DAAD Scholarships Eligibility criteria

Foreign candidates can apply for the scholarship.

Entrance requirements:
Graduate with minimum 2 years of professional experience
Candidates meet necessary academic requirements
Candidates must have a bachelors degree 4 years course
Candidates must have minimum 2 years of professional experience
Candidates must have the potential for motivation in development and take social responsibility and start and support personal and professional environment change after their training and scholarship.
Apply for DAAD Scholarship

The candidates, who want to apply for the DAAD scholarships, they will approach to scholarship database online and check the call for application for the selected scholarship program. They can get detailed information about the application deadline.
10th Class Date Sheet 2022