NUML PhD and MPhil Education Final Term Exam Schedule 2023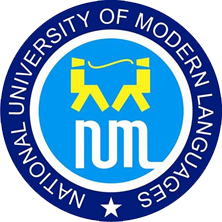 The National University of Modern Language has released the highly anticipated date sheet for the NUML PhD and MPhil Education Final Term Exam 2023. The exam is scheduled to commence on 8th June 2023 and will conclude on 16th June 2023. This announcement has created a wave of excitement among the PhD and MPhil Education students, who have been diligently preparing for this important milestone in their academic journey.
The released date sheet 2023 provides a comprehensive schedule, ensuring that students are well-informed about the timing and sequence of their exams. This will allow them to effectively plan and organize their study routines, ensuring they are fully prepared to excel in their respective subjects. The NUML has taken great care in designing the NUML date sheet 2023, taking into consideration the students convenience and the need for a fair and smooth examination process.
With the exam start date just around the corner, students are expected to intensify their preparations, utilizing every available resource to enhance their knowledge and skills. The NUML final term exam 2023 is a crucial evaluation of their understanding and expertise in the field of PhD and MPhil Education, and students are determined to demonstrate their proficiency and grasp of the subject matter.
As the exam dates draw nearer, the NUML is geared up to provide all necessary support and guidance to ensure a successful examination process 2023. Faculty members are prepared to address any concerns or queries that students may have, ensuring a conducive learning environment.
In conclusion, the release of the date sheet for the PhD Education Final Term Exam 2023 at the NUML has sparked enthusiasm among students, who are eagerly preparing to showcase their knowledge and expertise. With the exam start date of 8th June 2023 and the exam end date of 16th June 2023, students have ample time to finalize their preparations and approach the exams with confidence.
NUML PhD and MPhil Education Final Term Exam Schedule 2023
National University of Modern Languages NUML
Add a Comment
Comments will be shown after admin approval.
Spam comments will not be approved at all.