National College of Arts Admissions Test Schedule 2023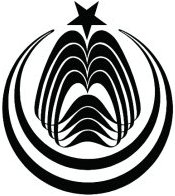 As the academic year progresses, students with a passion for the arts eagerly await their opportunity to shine at the
National College of Arts NCA
. The
NCA
has been a beacon of creativity and artistic excellence for decades, nurturing talents that have left an indelible mark on the world. With
NCA Admissions 2023
now in full swing, lets delve into what prospective students need to know about this prestigious institution and the upcoming
NCA Admissions Test 2023
.
NCA Admissions 2023 - Your Gateway to Artistic Excellence
Every year, NCA opens its doors to aspiring artists, designers, filmmakers, and musicians. The NCA Admissions 2023 cycle promises to be another thrilling chapter in the institutions storied history. For those with a burning desire to pursue their creative passions, this is the moment to seize.
The Admissions Test Schedule for the Academic Session 2024
Mark your calendars for Saturday, 30th September 2023 - a date that could change your life forever. The
admission
is a rigorous evaluation of your artistic skills and aptitude, and its essential to be well-prepared. The schedule for the day is as follows:
Drawing Test: 9:00 am to 11:30 am
General Aptitude Test: 12:00 pm to 1:00 pm including Film & Television, Cultural Studies, and Music
Math Test: 1:30 pm to 2:30 pm
Film & Television Test: 2:30 pm to 3:30 pm
Music Test: 3:30 pm to 4:30 pm
Cultural Studies Test: 4:30 pm to 5:31 pm


Important Information for Test-Takers
Arrive Early: The doors to your artistic journey open at 8:00 am sharp. Remember, the gate closes at 9:00 am, and no latecomers will be admitted.
Roll No. Slip: Your golden ticket to the admissions test is your original Roll No. Slip. Dont forget it when reporting to your respective test center.
Venue Details: Stay tuned for the venue list, which will be shared on the NCA website and at the college itself.


NCA Admissions Test Schedule 2023 is not just an institution; its a community where creative minds come together to learn, explore, and create. If you aspire to be part of this vibrant artistic tapestry, mark your calendar for Admissions 2023 and prepare to showcase your talents to the world. Your artistic journey begins here at NCA, where dreams are nurtured and creativity knows no bounds. Good luck to all applicants!
National College Of Arts Lahore NCA
Add a Comment
Comments will be shown after admin approval.
Spam comments will not be approved at all.