Jinnah University for Women Admission Test Schedule 2023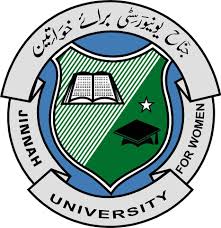 The prestigious
Jinnah University for Women JUW
is opening its doors once again for bright young minds with a desire for knowledge and a thirst for success.
JUW Admission 2023
has officially announced its
admission
for the year 2023-2024, and heres your chance to be a part of this renowned institution.
JUW Admissions 2023: Admission Test-2024:
All aspiring students are invited to register for the JUW Admission Test 2024, a gateway to exceptional educational opportunities. To secure your spot in this esteemed institution, follow these essential steps:
Online Registration: Register for the admission test by filling out the online form available on the official JUW website. Make sure to complete this step promptly, as its the first crucial milestone on your path to success.

Eligibility Criteria: JUW welcomes students from all academic backgrounds. Whether you have completed your 12-year education or an equivalent qualification, you are eligible to apply. Additionally, students awaiting their results can also appear for the Admission Test, ensuring inclusivity and equal opportunities for all.

Admission Test Date: The aptitude test for the session 2024 will be conducted on Monday, 09th October 2023. Specific timings will be updated on the official website soon, so stay tuned.


Admission 2024 Schedule: Important Dates
To keep you informed and on track, here are the key dates you should remember:
Last Date for Registration: Make sure to complete your registration by 04/10/2023. Early registration is highly recommended to avoid any last-minute hassles.

Admit Card Collection: You can collect your admit card from the campus until 05/10/2023. Be sure to have this essential document in hand for a smooth admission test experience.

Admission Test Date: The big day is set for 07/10/2023. Be prepared, be confident, and give it your best shot.

List of Qualified Candidates: On 10/10/2023, JUW will announce the list of qualified candidates for admissions. Keep an eye out for your name on this list, as it marks a significant step towards your academic journey.

Enrollment Proceedings: Successful candidates should be ready for enrollment proceedings, also scheduled for 10/10/2023.


Important Note for Applicants
To ensure a seamless experience, please adhere to the following instructions:
Punctuality: Candidates are strongly advised to arrive half an hour before the scheduled time for the admission test. Being on time will help you approach the test with composure.

Deadlines: JUW takes its deadlines seriously. Please strictly follow all the mentioned deadlines, as no requests will be entertained once they are over. Plan your application and test preparations accordingly.


At Jinnah University for Women Admissions 2023-24, excellence meets opportunity, and dreams find a home. Dont miss your chance to be a part of this academic powerhouse. Register for the Admission Test-2023 now and embark on a journey towards a brighter future.

Jinnah University for Women Admission Test Schedule 2023
Jinnah University for Women
Add a Comment
Comments will be shown after admin approval.
Spam comments will not be approved at all.