Gates Cambridge Scholarships for Foreign Students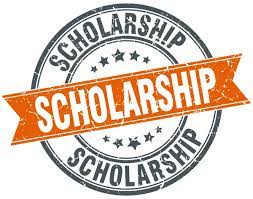 Gates Cambridge Scholarships are considered one of the most prestigious
scholarships
, which are offered to the foreign students. The students, who show their brilliant performances outside UK, they can avail these scholarships and they can pursue the full time postgraduate degree in any subject, which is being taught in
University of Cambridge
. The students can get information regarding
Gates Cambridge Scholarships for Foreign Students.
The students are eligible to apply for the PhD, MSc or MLit or one year postgraduate course in any subject, which is offered in this university.The courses, which are not eligible for Gates Cambridge Scholarships:
Any Undergraduate degree such as BA undergraduate or BA affiliated a second BA
• Business Doctorate BusD
• Master of Business MBA
• Master of Finance MFin
• PGCE
• MBBChir Clinical Studies
• MD Doctor of Medicine degree 6 years, part-time
• Graduate Course in Medicine A101
• Part-time degrees
• Non-degree courses
• MASt courses from September 2022
Cambridge University awards about 80 scholarships to international students every year. The Gates Cambridge Scholarships cover the full cost of study at the Cambridge, which is added with tuition fees, travel costs, maintenance allowance £18,384 for 12 months at the 2022-23 rate, visa etc. the candidates will also avail the additional
discretionary
funds including family allowance, fieldwork, academic development funding.
The application for the academic year 2023-24 will be started from 15 September 2022 and the candidates can apply by the deadline of 12 October 2022 for US citizens residing in USA and either 01 December 2022 or 65 January 2023, which depends on the course. The candidates will read the complete procedure, instructions and other information regarding this scholarship program well before applying for it online.
10th Class Date Sheet 2022