DNG Punjab Admission Open For BSN Generic Degree Program 2024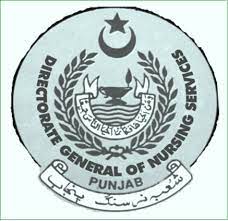 Directorate General of Nursing Services, SHC&ME Department, Punjab: BSN Admissions 2024 Open

With the DNG Admissions Open for 2024, aspiring students have the opportunity to pursue a Bachelor of Science in Nursing BSN, a program designed to equip individuals with the knowledge and skills essential for a career in nursing. The field of nursing plays a vital role in the healthcare system, and DNG strives to produce graduates who are not only academically proficient but also compassionate caregivers.
Prospective students eager to embark on a journey in nursing can seize this opportunity by applying to the program. The BSN
Admission 2024-25 provides a pathway for individuals to contribute meaningfully to the healthcare sector, addressing the growing demand for skilled and dedicated nursing professionals.
The emphasis on nursing education by the Directorate General of Nursing Services aligns with the broader goal of promoting quality healthcare services in Punjab. As the healthcare landscape continues to evolve, the need for well-trained nurses becomes increasingly paramount, and DNG stands at the forefront of meeting this demand.
Individuals considering a career in nursing are encouraged to explore the opportunities presented by DNGs BSN Admissions 2024. The program not only offers a robust academic curriculum but also practical training and exposure to real-world healthcare scenarios, ensuring that graduates are well-prepared for the challenges of the healthcare profession.
In conclusion, the
DNG Admissions Open 2024
, particularly for the
BSN
program, serve as a gateway for individuals aspiring to make a positive impact in healthcare. By joining this program, students can contribute to the noble cause of improving healthcare services in Punjab and beyond. Apply now to be part of a community dedicated to excellence in nursing education and healthcare.
Add a Comment
Comments will be shown after admin approval.
Spam comments will not be approved at all.