Aitchison College Admissions 2023-24

Aitchison College
, hailed as Pakistans National School, extends a warm invitation for the
2023-24 Boarding Admissions
. Renowned for its commitment to delivering an exceptional education, Aitchison beckons boys with promise and ambition to apply for Years
K6, E2 Year 7, M1 Year 8, and M2 Year 9.
Dedicated to nurturing talent, the institution offers
scholarships
to deserving candidates, fostering an inclusive learning environment. The boarding facilities at Aitchison College stand among the finest globally, providing students with an unparalleled experience. From free evening tuition spanning all subjects to a dynamic sports program and a multitude of engaging clubs and societies, Aitchison ensures a holistic growth trajectory for every student.
At Aitchison, education transcends traditional boundaries. The institutions ethos focuses not just on academics but also on character development, preparing young minds for a future of success and integrity.
By becoming a boarder at Aitchison College, students are invited to transform their destinies. The institution prides itself on instilling values, shaping character, and empowering individuals to reach their fullest potential.
For those aspiring to join this esteemed institution, a visit to our website unveils a wealth of information about the admissions process. Here, prospective students and parents can explore comprehensive details about application procedures,
admission
criteria, and the enriching experiences awaiting students within the colleges esteemed walls.
Aitchison College, with its unwavering dedication to academic excellence and character building, stands as a beacon of quality education, beckoning ambitious young minds to embark on a transformative journey toward a brighter future.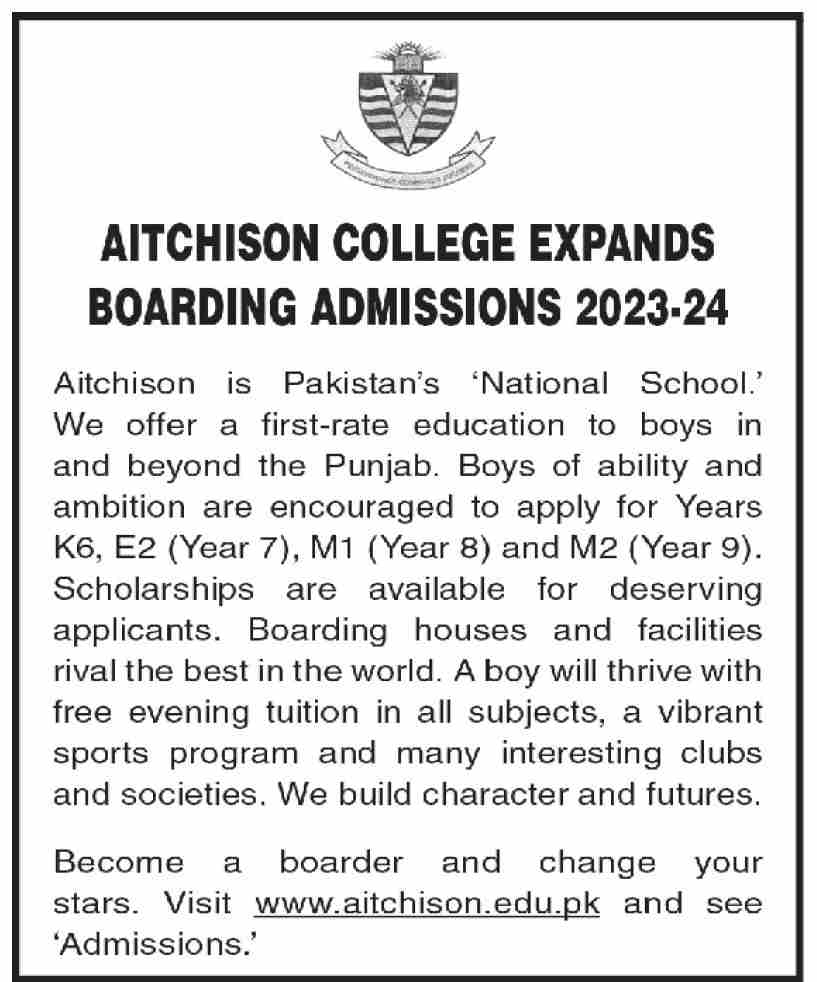 Aitchison College
Add a Comment
Comments will be shown after admin approval.
Spam comments will not be approved at all.